Sunsilk အကြောင်း
About Sunsilk
Since 2012, Sunsilk shampoo brand has been brought and introduced to Myanmar consumers by Unilever EAC Myanmar Company Limited.
It is a brand that is well known for the shampoos which give black and shiny hair like the color of a bee and smooth and manageable hair which is fragrant all day and gives confidence to the Myanmar girls to pass through their daily activities with confidence.
Now, Sunsilk is presenting a program called "Start Your Dreams" by providing free courses which will help and encourage Sunsilk Myanmar girls to keep on pursuing their dreams.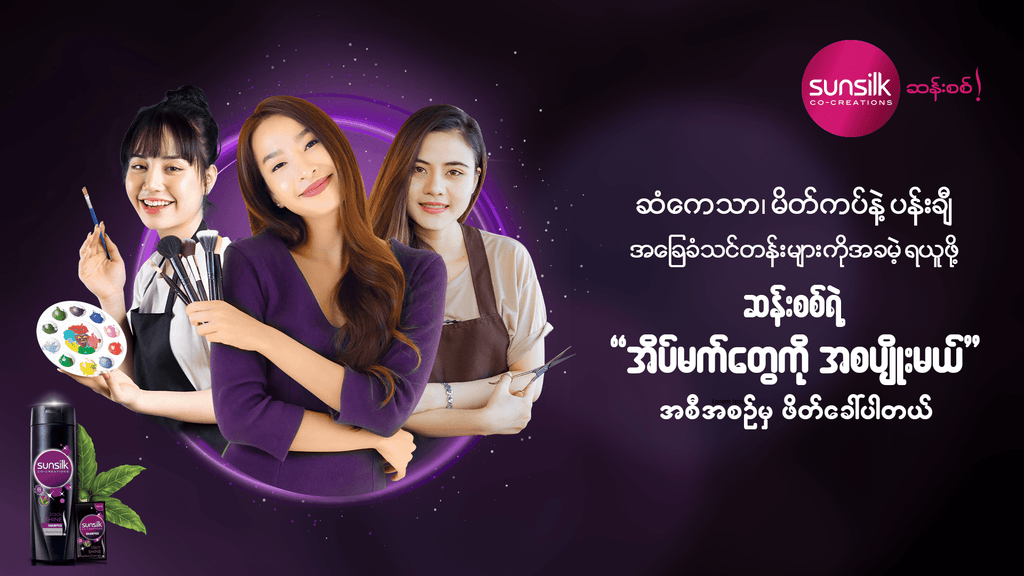 Sunsilk ရဲ့ "အိပ်မက်တွေကိုအစပျိုးမယ်" အစီအစဉ်အကြောင်း
About the "Start Your Dreams" program from Sunsilk
Sunsilk is ready to help Sunsilk Myanmar girls in their journey to keep on pursuing their dreams!
Sunsilk's "Start Your Dreams" program will be presenting about how to systematically plan on pursuing your dreams with a series of videos called "Planning my dreams", as well as will be including free tutorial courses on the 3 most popular passion subjects among Myanmar girls – hairstyling, makeup and drawing artistry – by collaborating with industrial experts. Sunsilk girls can select the courses of their preference and take a short quiz at the end of a respective course to get a certificate of completion as well!
Let's join "Start Your Dreams" program by Sunsilk now to get a hold of your beautiful hair and beautiful dreams!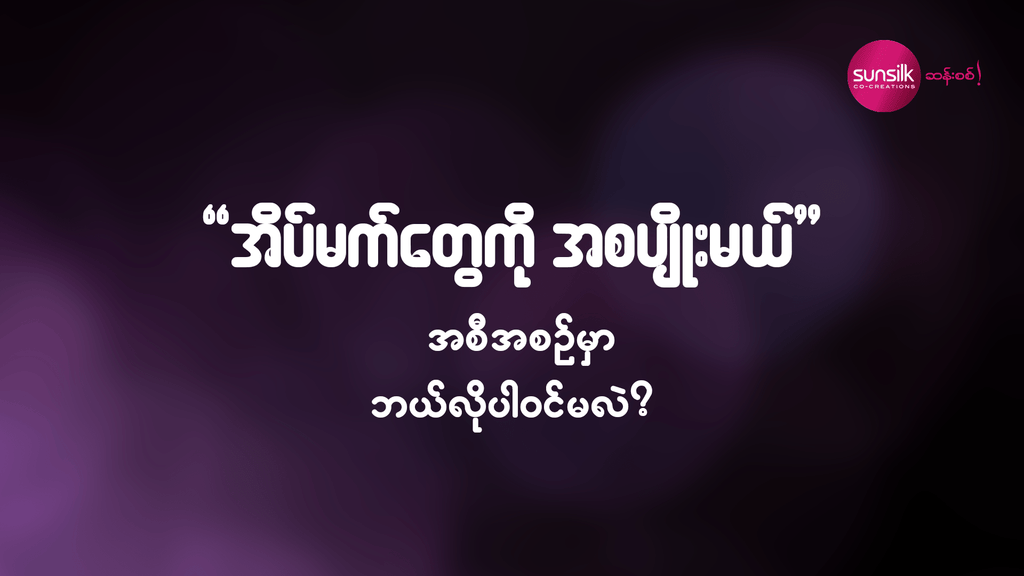 အစီအစဉ်မှာဘယ်လိုပါဝင်နိုင်မလဲ
How to participate in the program
To participate in the "Start Your Dreams" program by Sunsilk, scan the QR code from the Sunsilk Start Your Dreams TV commercial which has been airing since September 2021 or scan the QR code at the back of Sunsilk shampoo sachets to join the Sunsilk Myanmar Viber Community.
Another way to join is to search for Sunsilk Myanmar in the Viber application on your phone and simply click on "Join Now" button.
You will be able to see the weekly updates on the free courses in that Sunsilk Myanmar Viber Community group after joining.